I've got two PowerBook 540c (one with a Newer 117 PPC upgrade!) with the same problem, their "plastic retainer bar" that secures their
Daughterboard EMI shields are broken. This means the heat sink on the shield doesn't make the best contact with the CPU since the two middle screws aren't able to connect securely to the retainer bar.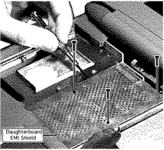 It's odd that Apple refers to this part ("plastic retainer bar") in the PowerBook 500 Series Service Source doc but doesn't show it in the Exploded View parts in the last page.
I've tried gluing them back together but it didn't hold on the first one I tired to put back in...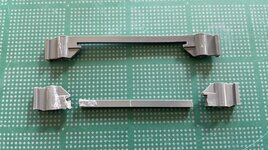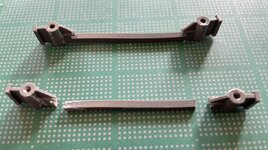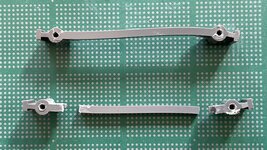 Anybody else have this problem? Any 3D printing experts able to help with a model and/or printing replacement plastic retainer bars?