To begin I would like to first say I'm ecstatic to have this board and I plan on putting it in a 7500 case (sadly I have no case or ROMs for this board) and hopefully tracking down or with the help of someone here creating a new ROM SIMM. This is pretty unique in that it is an EVT which don't typically show up in the wild. This board has a date of 1994 TNT BOARD REVISION 820-0564-05, EVT-3. This board also came with an external video connector board I assume this to also be a prototype as it's markings say "AV HOISDEN" with a part number of 820-0609-01 dated 1994. I have added photos below and will elaborate further....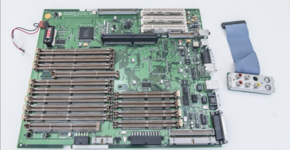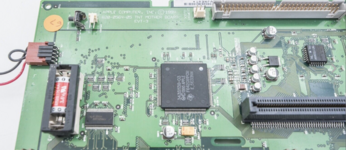 The board as we can see has a somewhat odd layout compared to final units, things clear to me such as apparent reset and interrupt switches, missing or different connectors, no on board ROMs.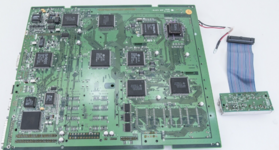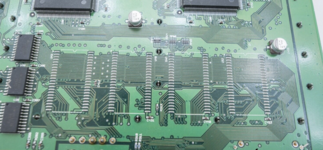 I know you see the weird chip with wires more on that further down.... As we can see no on board ROMs are present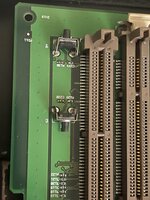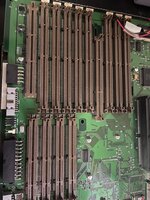 Apparent Reset and Interrupt Switches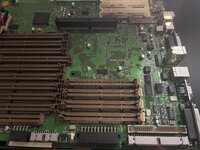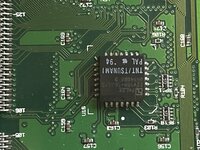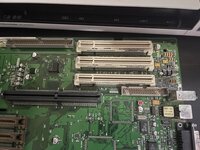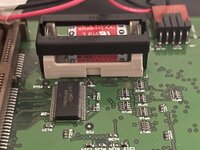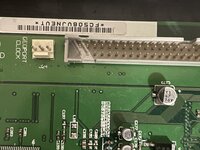 Serial Number is *FC506VJNEVT*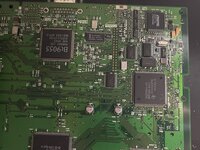 EGRET appears to be a 341S0060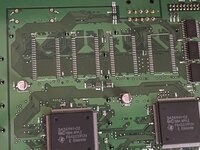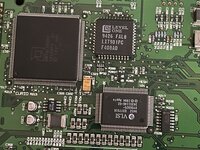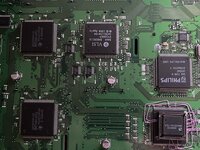 Better view of more chips on Board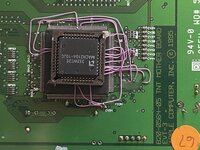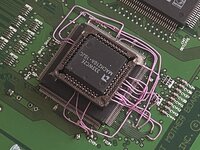 Now for the chip you all are probably very interested in it appears Apple had issues with this chip and decided to try hijacking it or piggybacking a chip.
As can be seen many bodge wires done by an Apple Engineer are attached to a 44 pin PLCC socket which connect to an AMD MACH210A-10JC. I assume there's a great interest on reading this chip and what's on it I currently don't think I have a programmer (all I have is a TL866ii Plus) that can read this chips contents (correct me if I am wrong). I would love to extract whatever information is this little chip but I want to go about it the right way, if you're interested in helping PM me
.
Now onto the little Video Board "AV Hoisden" (820-0609-01)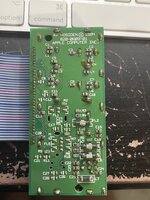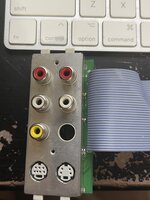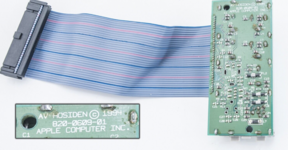 Things I still need are a donor 7500, a ROM SIMM, a Recap, and to of course move the ticking time bomb that is a Maxell Battery. I hope you guys enjoyed this. If you have any questions, ideas, feedback, or anything please feel free to PM me or comment below. Im interested in learning more about this.
Last edited: