I came across a Quadra 840AV board recently and after a recap n reflow it came alive..
I decided to case it in a spare tatty IIci case and it fits really well after I cutout some of the port holes at the rear, even the nubus slots line up as do some of the plastic locators the board slides onto and the screw that holds the plastic drive shell.
Well chuffed.
Voila.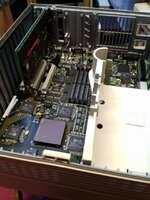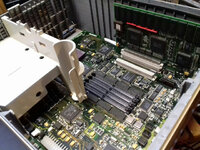 Next stage.. is to fit an upright psu socket and some sort of atx adapter and a small psu.