I forget where I got this image from, whereever it did come from I downloaded the site but the point here is that the software was developed for Nakamichi by a company called Software Architects.
This is their site I think. There are a few companies with a similar name so it is hard to say with precision. 
http://swarchitects.com
It looks like the internet archive doesn't have any downloadable sit, sea, hqx and other related formats for the site mentioned so I am using wget but with wget of coutse, I can only download the current instance of the site and sadly it came up blank. At least there is a little bit of a lead. I also tried the internet archive search for "Software Architects" to determine if someone archived a disk or something but sadly nothing there either. I have to say that this is really tought software to find. If there was an actual file name of the Installer it could help.
This disk is for the Nakamichi MBR-7 which another company by the name of Mountain also marketed, in other words there is another product that is the same as the Nakamichi called the Mountain CD7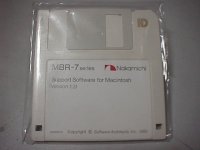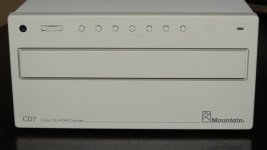 Last edited by a moderator: