Hey everyone. I'm sorta new here, but have been messing with macintoshes since 1990. One of the latest fascinations of mine have been to acquire and repair/restore vintage macintoshes. I've already done recaps on over a dozen logic boards, bringing back those macs to life (or as preventative maintenance).
This machine in particular was purchased on flea bay for a little more than I would have liked, but, given its rarity, I decided to take a chance. This machine was not only old and in questionable operation condition, but also RUSTY!! Here's some pictures of the journey thus far.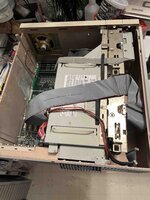 A quick look inside shows the corrosion and rust of everything.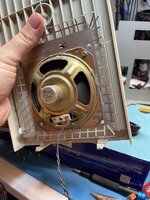 Pretty much all metal surfaces show corrosion.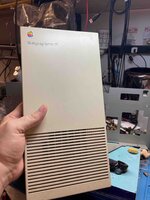 The funny thing about this machine is that the logic board says it's a Quadra 950, yet the front facia is labeled "Workgroup Server 95".
I imagine that the R&D department was charged with making a server-quality macintosh. They all looked at each other and said "let's just use the Quadra 950."
Everyone agreed, but zero "F"s were given.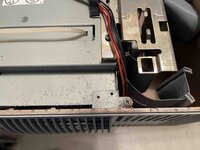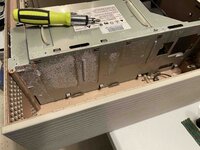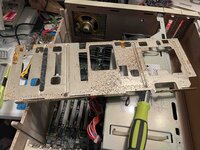 The top deck that the hard drive, floppy drive, and DAT drive mounts to.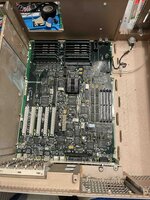 Before I pulled the gargantuan power supply, I was fearing that the pooled corrosion was from a blown battery. I was VERY surprised to find that the previous owner had pulled the battery (luckily), but that the corrosion was coming from the PDS(?). And, on this board, there are ZERO electrolytic caps! Clearly Apple designed this board to last!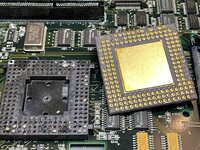 In all my time working on computers, I have NEVER come across a CPU that had the pins separate from the die casing!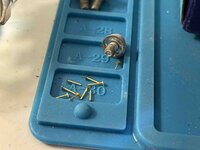 The CPU pins I extracted from the slot.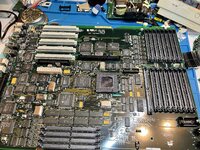 After an ultrasonic cleaning with a couple tide pods, the board came out looking near brand-new! I use my ultrasonic cleaner after I remove caps, but before I solder new tantalums back to the board. It works great to remove corrosion from the board.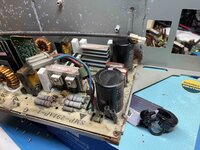 After cracking the mammoth power supply apart, even more rust presents!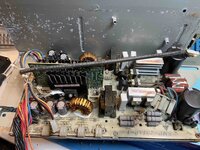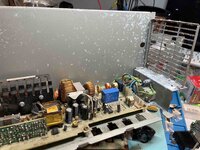 I'm mulling the idea of simply adapting a modern ATX to the case and not even bother with the existing PSU boards. I saw that another person had the same idea, the link is here:
https://www.geekdot.com/fix-quadra-power-supply/
Anyways, this is all I have for now. I went ahead and ordered a used 68040 processor as I don't want to attempt repair on the existing CPU die.
If anyone has any tips for working on these machines, I'm all ears. But I wanted to share this, as I don't see much of anything regarding the Workgroup Server 95 online.
Keehn