Hello everyone,
I'm pleased to announce a new device for the Macintosh community. This is the result of almost a year of work during the big pandemic.
This work was inspired by
@cheesestraws
Joystick thread,
@Kai Robinson
tinkering the SE ADB Chip, and the Space Gray Magic Mouse 2 which does look like a tiny CRT !
It started its life as a simple Bluetooth 4.2 to Quadrature Adapter, then I integrated the ADB part later from other projects lying around. A lightweight ADB Manager which only support ADB mouses (but is hotplug) is build in.
Here is the result: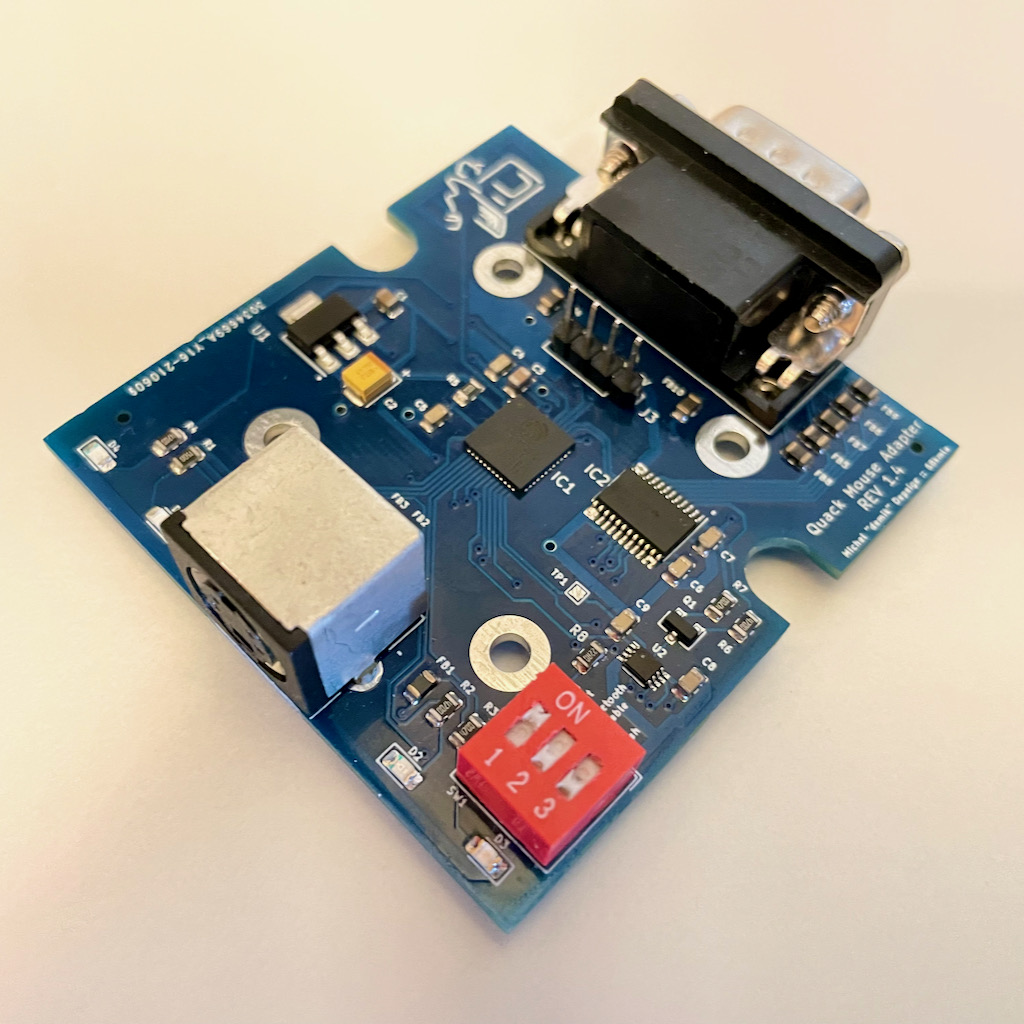 Quack support the following mouses:
- ADB mouse to Macintosh 128/512/Plus
- Bluetooth 4.0+ mouse to Macintosh 128/512/Plus
There is also en experimental mode which allow you to use an ADB mouse with a Bluetooth LE compliant computer, for improved Basilisk II experience (you will need a "special" programmer/test cable to power it up), although this doesn't work well with macOS for now (Something in the macOS Bluetooth LE stack that I'm trying to figure out)
Quack is based around an ESP32 with everything needed to get a 3.3V SoC (DC/DC converter and Logic Level Converters / Transceivers) into one board.
Some people asked for Bluetooth to ADB support: The board is already pushing the ESP32 capabilities as it is here, it didn't pass most (if any) of my tests when trying to get Bluetooth to ADB working. it will need additional electronic parts to work and probably a new SoC, which means basically a new board, so that's not going to happen for now.
The hardware and firmware are Open Source, so you can build one for yourself. It's designed to use the 1593K case from Hammond Manufacturing and standard straight DB9 serial cables.
Here is the relative size to a (dirty) Mac Plus: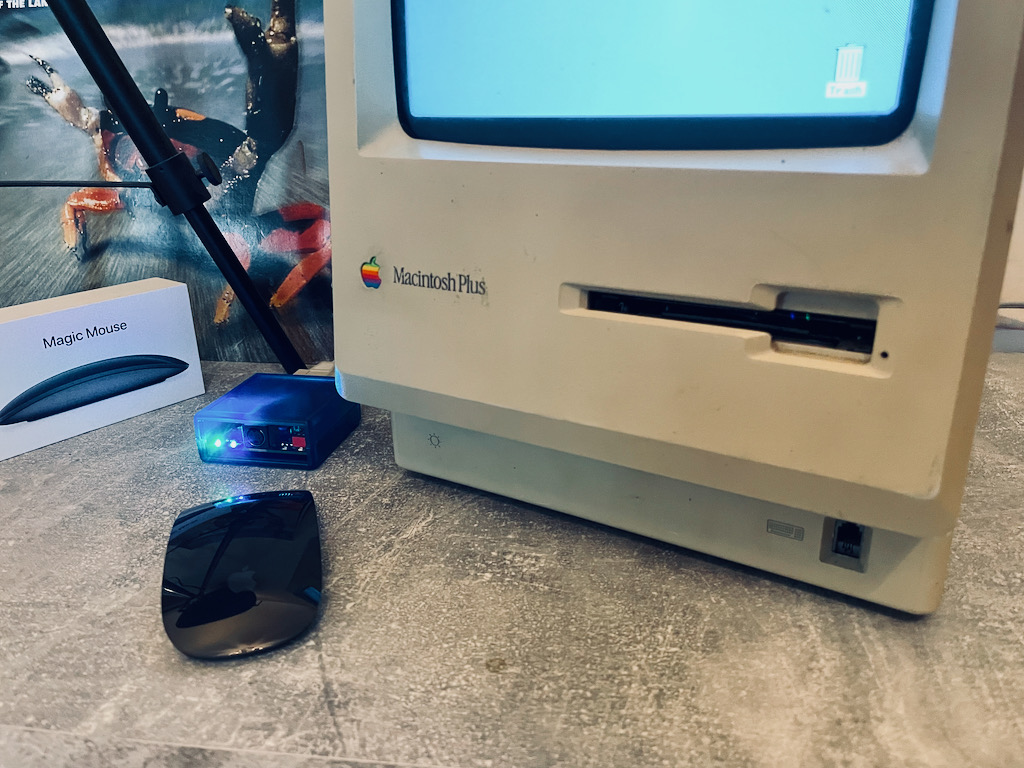 For now, I'm focusing on building a first production batch, and some documentation. Everything should be available late Q4 2021.
I'm missing a logo for this project, so if you have ideas / mockups that would be welcome.
Meanwhile, i will be happy to answer any questions you might have.