Hello everyone! I will be entering the 68k ecosystem soon with a Centris 650 I purchased from eBay. The system comes with a monitor, keyboard, and mouse. What are some of the first things I should I check for when I receive the system? Pre-boot and during first boot?
What are some good hardware-centric system scanners and utilities to run right away that show what is running inside the box?
Here is a link to eBay auction of the system I purchased. The seller was open to my offer, refunded excess shipping charges, and was wonderful to work with. I'm not sure if I overpaid, underpaid, or paid just right but as a potential long-term owner I feel OK with the deal.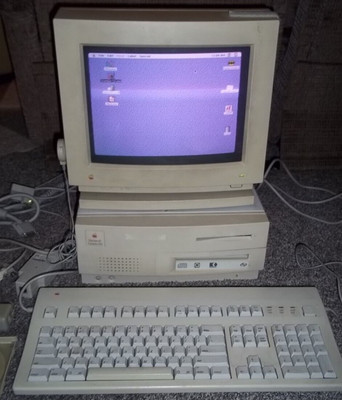 Mac Centris 650 825-1742-A M1205 SN: XC33IK3ICA2. It will boot up to the desktop. I was told everything was still in working order or it should be. But that appears to be it. Everything else seems good.
I wanted a 650 like this because I read in some forums that it has tantalum capacitors which won't leak. The case design was also more appealing than the 800. Watching YouTube videos of that case and looking at images of it made me cringe a bit.
The majority of my computing experience in the 80s and 90s was with the Atari 8-bit, Atari ST, and x32 DOS/Window machines. After the Pentium came out I migrated to a PowerPC iMac followed by an Intel iMac. I am back to using a Windows box because it scratches my gaming itch a bit. I used 68k Macs in Jr. High School and High School, especially Mac SE machines.
I am excited to learn more about my 650!
Thanks!