Success! The switch fits the opening!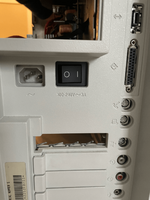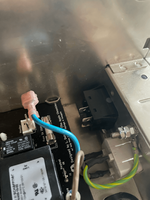 It almost looks like it's meant to be there from the factory.
There's only one small inconvenience: the tabs on the switch are slightly narrower compared to the ones Apple/Delta used. In order to keep things as simple as possible (and to prevent permanent modifications), wires will be soldered directly to the terminals. Spade connectors (4) will then be used to connect the switch to the AC board.