This poor thing has been in storage since the early 90s. I was gonna use it as a donor Mac but it turns out I don't need any parts from it. So, I decided to try and resurrect it.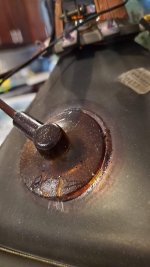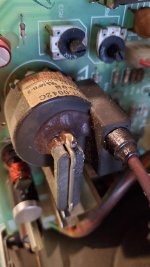 I plugged it in with my Floppy EMU to try a boot and just got clicking from the PSU (not surprised). I started taking it apart and after discharging the PSU noticed that the flyback cable and the cup at one end and the rubber shield at the other end have pretty much turned back in to oil.
Are there any sources for a cable like this? Other than a donor Mac?
Also, that glue on the flyback looks pretty cracked, can I buy a tube of that stuff? It looks like it's some type of putty.