Hi all,
I've been restoring a Quad G5 - well, two actually - the rev. 1 single pump (Delphi) and rev 2 dual pump (Delphi) LCS assemblies in two machines. First I'm going to overhaul the dual pump model which is easier to work with and more efficient in cooling (I've rebuilt the rev. 1 but found the blocks leak, it's shelved and I've had enough - new O-rings required).
In my Quad G5 rev 2 setup, one of the pumps has failed - the PCB internally smoked out. Replacement, aftermarket Laing DDC PWM controllers are available: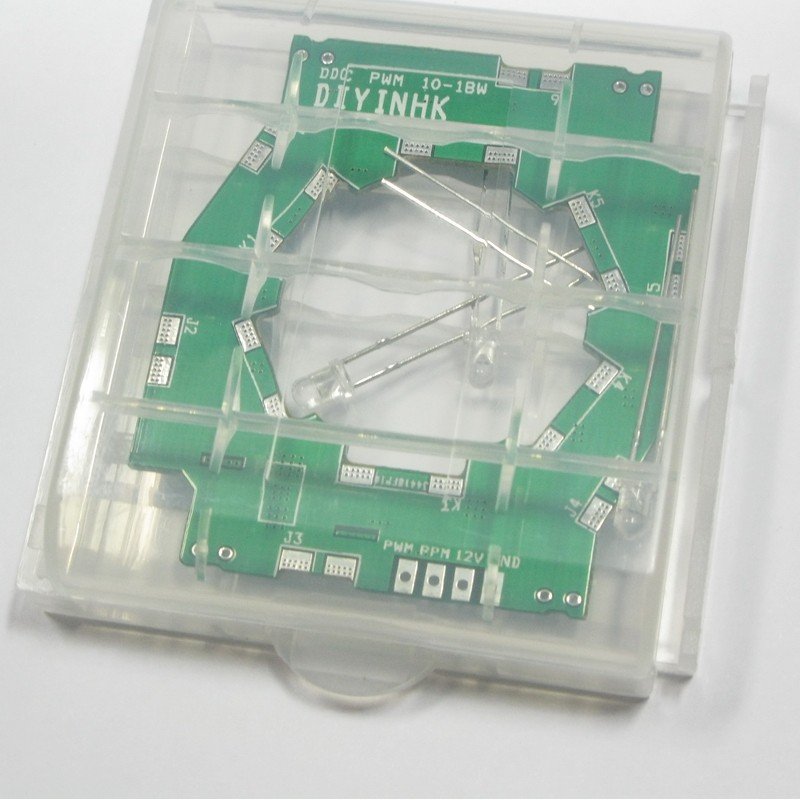 This PCB can be used in black/purple/blue rotor DDC pump with original or 3rd party top. Four layer PCB, highest thermal dissipation(triple cost than general two layer PCB) Promotion: Buy 2 Get USD10 OFF!
www.diyinhk.com
... however, both pumps are sealed with thick epoxy and there is chance of junking the enclosure when cracked open. Both pumps also look pretty rough externally. I've also read of others using the DIYINHK controller in their Quad but apparently the pump runs at full speed and doesn't cool the loop properly, it needs to slow down for the liquid to pass through the radiator and cool.
... ideally, I'd like to replace the pumps with new - there isn't much available, and Laing DDC branded pumps are really expensive (AUD $150+/pump), I found these substitutes (reportedly PWM compatible but also with standard molex connectors):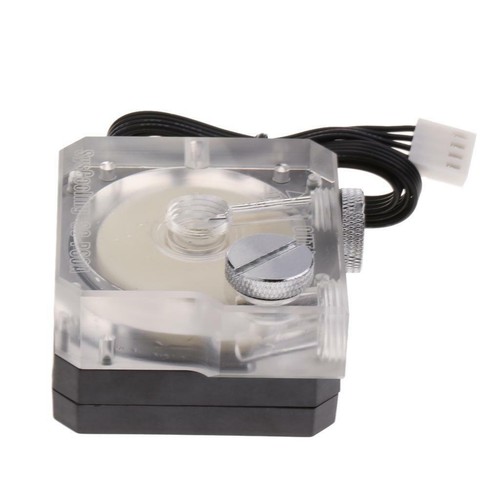 Find many great new & used options and get the best deals for SC-P60A 450L/h Computer Water Cooling CPU Pump DDC Water-Pump DC12V Transparent at the best online prices at eBay!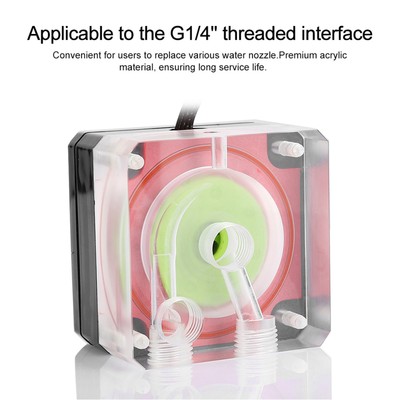 Find many great new & used options and get the best deals for 12V DC Water Cooling Pump Acrylic Heat Sink PWM Speed Control for Computer at the best online prices at eBay!
I suspect running these off the Apple pump harness won't be great, I'd be happy to run them off 12V tapped elsewhere, with a third party PWM controller to slow the pump down.
Does anyone know can the system behave normally without PWM controlled water pumps - can I calibrate the cooling so not to have the fans on turbo? Currently, one working pump on CPU #1 the system boots and chimes but CPU #2 (dead pump) quickly overheats making the system freeze, but fan speeds do not significantly ramp up.
Thank you
JB
Last edited: