Hi all,
I've had lots of fun getting a little AppleTalk over Ethernet LAN going with my iMac, 6300 and 7500.
I want to nuke and install a fresh OS on the 7500, but the CD drive is shot. I was going to pull the CD from the 6300, but Interior plastics are so brittle I already snapped the pull at the front with little pressure, so that's now a no-go, I fear doing too much damage with anything on this box.
Is there a 1.44MB floppy image I could use to boot and partion out the 7500 and then go over the LAN to hit the iMac's AppleShare to do the OS install over the network?
And since
@Phipli
puts bad ideas in my head, is this the right G3 proc upgrade?
Figured should probably do before the fresh OS install if I can pull it off.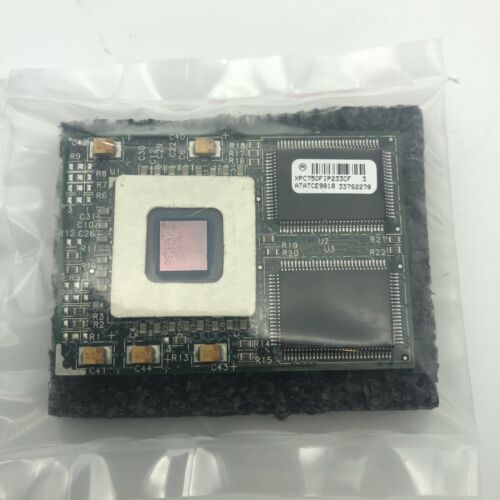 Find many great new & used options and get the best deals for Apple Power Macintosh G3 Powerpc 233 Processor XPC750FIP233CF Mac at the best online prices at eBay! Free shipping for many products!
Thanks!