Hey guys, first timer here. I just wanted to share my most recent purchase, a Quadra 900.
It came with an original Seagate ST1480N (It even has the apple stickers on it!) 8 megs of ram and all the vram slots filled (Wich makes me believe it has the 2 megs for that sweet 24 bit colour) and System 7.1 installed with a couple graphics software as it belonged to a newspaper before, the original Apple Extended Keyboard II and the mouse too, but I'll have to fix the click switch or source another one.

I plan to retrobright the plastics of the case and the keyboard/mouse as soon as I can get my hands on some UV lights.
It also came with a SuperMac Spectrum/8 Series III video card, but since it has a burned pin on the NuBus, I'll get some schematics so I can see if I can plug it safely without burning an otherwise working Quadra.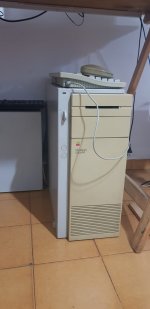 The behemoth of a tower next to my P3 Win98 PC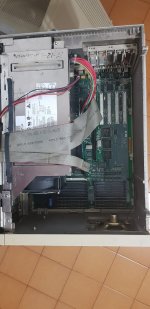 The squeaky clean interior of the Quadra. I plan on maxing out that ram later on.