Hey Chris,
I am VERY interested in this, as i have to make an order to JLCPCB soon, could you give me specifics as to which chips should I look for to make 16MB (or 8MB) each simms? There are some local vendors that have 72 pin 8 and 16MB sticks cheap and maybe I can salvage the chips from there, I just need to know which ones....
@pizzigri
,
I'm not sure the chips for 8MB or 16MB SIMMs are documented anywhere but I have seen posts where folks have made them using the same boards. The ebay seller I got my SIMMs from is
https://www.ebay.com/str/memorymasters
They were super helpful. I messaged them with the link to the github for the project and found me some SIMMs with the TI TMS417400ADJ chips. Here is what I got:
https://www.ebay.com/itm/163059887271
I did just order this SIMM to test making 8MB SIMMs but havent recieved it yet.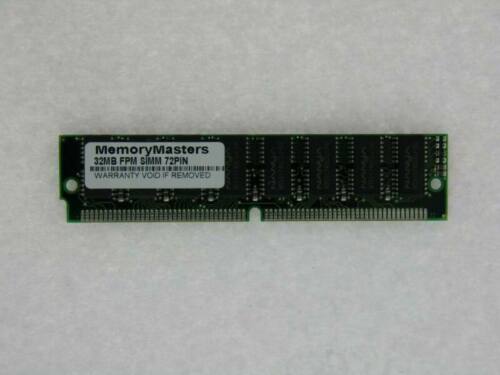 Find many great new & used options and get the best deals for 32MB FPM NON-PARITY 60NS 72-PIN 5V 8X32 for Macintosh LC III at the best online prices at eBay! Free shipping for many products!
I can let you know what chips are on it when I get it and if it works after I build the new SIMMs.