I've been restoring a rusted out Lisa 2 / Mac XL and just got first signs of life. It's showing a horizontal dashed line. If I remove the memory board, the line becomes less defined. Increasing the brightness makes the line way too bright which makes me think I have a deflection issue.
The PSU has been recapped and both 12v and 5v rails are okay.
The video board has been recapped, but I haven't tried adjusting any of the pots on it yet.
The edge connector on the CPU board is somewhat rough. It is possible not all pins are making a connection.
I completely rebuilt the motherboard, but haven't hunted for broken traces beyond fixing a couple of obvious broken ones.
I haven't checked traces on the CPU board yet.
Where would you recommend focusing troubleshooting assuming this is a deflection issue?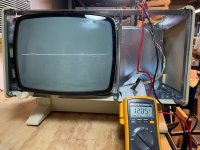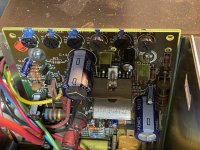 Last edited by a moderator: