Well... the basic question was how do I fit networking onto an 800k disk when I keep getting space errors. I may have been trying to install the wrong version, though. It seems the correct version is not Appleshare but Appleshare, 3.5 Disk (which in hindsight makes perfect sense but was not obvious to me).
I think one can read
these instructions
and sort of drop off before the actual remote boot. Having said that, for whatever reason using his instructions the farthest I've gotten is to an Appleshare extension during the load screen. But I can't actually boot into the GUI.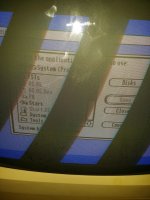 Last edited by a moderator: