While this lad isn't an absolute unit like the later PowerPC based machines, I am happy to have it.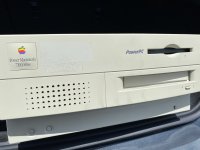 I would consider this kind of machine one of my Beige Whales, as it's something that I've wanted to get but I was never going to spend the money most would ask for. Functionally, it's more of a interesting system to mess around in, as my B&W G3 400 is far more usable as a classic MacOS machine. Still, now that I have one, I am more than happy.
Luckily for me, I managed to find it at a local computer shop that was more than willing to give it to me for $60 after plugging it in for a chime test. The only external part that seems to be missing is a single rubber foot on the bottom. It included both the proper HDV/AV card, and a nice 80MB of ram, and has a working floppy and CD drive. The only piece I had to put in myself was my SCSI2SD, which now gets more use than it did in my old LC II.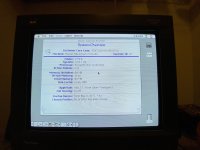 As it stands now, the machine is running both 7.6.1 and 8.6 interchangeably, and I have upgraded the RAM to 3/4ths of it's max (96 MB + the 8MB soldered on.) I am yet to find a real use for it beyond looking and feeling cool to own thanks to that guitar strum chime, but hey, now I have something interesting to mess with, and a machine that gives me a NuBus gateway.