My friend happened to buy a 68k powerbook 150 a while back and I recently bought it from him after looking over it and feeling that I could repair it. The unit completely works and even partially boots, although the hardrive is definitely suspect. It will definitely have to go at some point, but right now as you will soon see from the pictures the harddrive is the least of my priorities. I have lots of experience with broken 90s plastic (Just ask me how many zip disk face-plates I've fixed) and have some idea of what to do with the situation. However after taking off all of the loose plastic, my instincts are telling me that glue may not cut it here. This is a pretty severe case, namely because almost every screwhole or support in the rear half of the machine is completely cracked off or in half. I also do not have all of the missing plastic chunks, maybe only 2/3rds. I was thinking that I could possibly quickly pick up some basic knowledge of cad software and take advantage of the 3d printers at my Uni to fab a new piece to glue onto the screw mount holes, but it would also be partially fixed on by either glue or loctite and would likely crack. So I come here to ask you guys what you think I should do to repair the screw mounts/holes and have this thing actually last.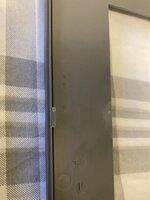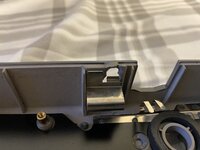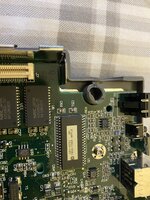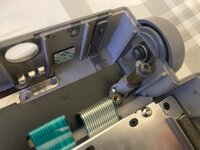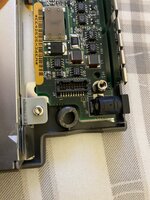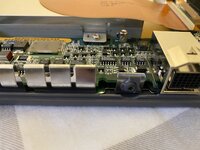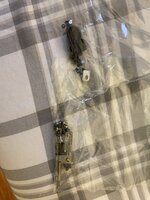 I started by 3d printing the PB100 series hinge fix by GregorHouse, much thanks to him for posting it, but I am unsure how to proceed with fitting it to the 150 housing other than going a little crazy with a dremmel and hacking off all of the plastic in my way. Seeing as that's a bit of a no point of return decision, I wanted to ask if that's common practice.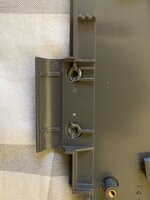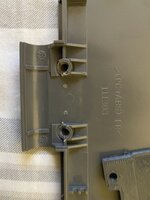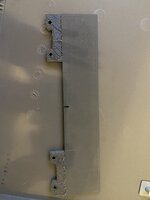 When I first got this, I was extremely concerned with its current state as the screen hinges were not fully closed and screen was folded over onto the keyboard with the screen housing breaking apart. This stressed me out a bit as the display seemed to be in a fair bit of danger and replacing a first gen powerbook display seems like an unfun process, namely finding a good replacement part, so I went about taking the screen off. Unfortunately I thought the ribbon cable went directly into the screen and was not removable, and as a result tore the entire thing apart until I could detach the screen connector from the daughter board. Unfortunately I split the connector in half, but it seems to be holding in a little bit and looks like I could re-insert it if I were very gentle and nice and sang it a soothing song.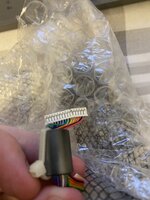 After that long winded story, thoughts? Any advice on where to go from here? Also what glues do you guys use on these things? I typically like to use loctite as according to this video by Project Farms -https://www.youtube.com/watch?v=_vR15u0vmms It's very strong on plastic. I can aslo confirm this from my experience, it bonds plastic to somewhere around 2/3rds of its original strength.