I have a 5.25" Apple drive and I'm attempting to add a write-protect override toggle so I don't have to notch floppies.
I'm having trouble getting it to work. Well, it works like normal, but I don't want it to. Here're pictures of my modification, and below are the only directions I can find (and there aren't any pictures of the mod.) (Original directions
here.
) Sorry about the pictures, I can't get any better with this camera.
I'm hoping someone here has made this modification before and can show me where I went wrong.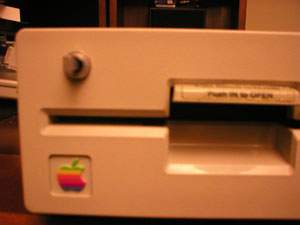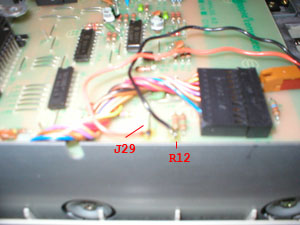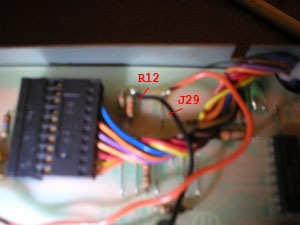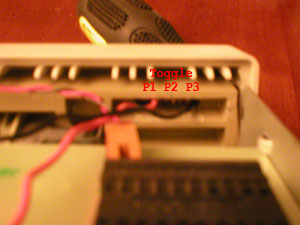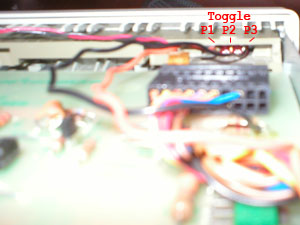 On a Unidisk you will see a large connector labeled "CN1" near the front. Pins 9 and 11 of CN1 are the write protect sensor connections. More convenient connection points are the circuit board edge side of R12 and the wire at J29.

Solder on leads long enough to reach the connection points and screw in the switch. On a Unidisk, connect one switch lead to the R12 point near the edge and one to the wire at J29.

Now when you need to override write protect on an unnotched disk, you simply press the button while writing. Go ahead and plug in the drive and give it a try.