I have a LISA 2/10, (H/88) that has been working good. The harddrive is dead but it has worked with the floppy drive and booting from that. Recently its not working. When I put it on the screen is white but no click, no sound , no error sound. Just a white screen. The lamp in the on button is OK. The PSU is Ok regarding +5, -5, +12 and -12 volt. +33v is not checked but as the screen is white I suppose that its OK.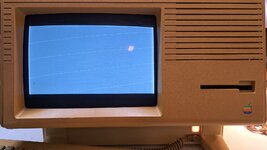 I have burned new EPROMs , (Intel D2764A-2) , 341-0175-H and 341-0176-H. The EPROM burner is Stager G540 which I have used before and it has been working OK. The check sum from bin file is the same as on the EPROMs. Nothing better with new ROMs. In the repair manual they suggests to put in a new CPU board, but thats not an option for me. I have reseated all chips that are mounted in sockets, including MC68000. Same result if I disconnect HD and floppy cable.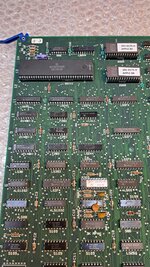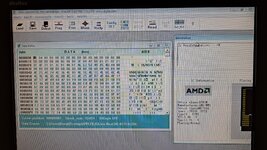 What to do next. is it time to replace the CPU or the static RAM 2148H-3? Easy to replace CPU as its mounted in a socket.
Greatful for any advice.