The
Clock Chipping page
refers to overclocking diverse vintage Macs with swapping the quarz crystals. About the PowerBook 3400/180Mhz Speedup it says:
''The PB3400c/180 has a 40MHz bus and a 4.5x multiplier to give the 180MHz machine. The 40MHz bus comes from a silver 40MHz crystal (two pins) located at
Y1
on the top of the motherboard, with 40.00T5J on it. It is about 2 inches from the front and about an inch left of the battery bay. It is under the battery charging card; you pull the card and it is located about a half inch forwards from the connector. If you replace this crystal with a faster one, the bus, and thus the processor, speeds up.''
I have a non-funcional 3400/180 and will be getting another one next week or so, which I plan to overclock.
When I look at the actual board the location of this
Y1
on top of the board, it doesnt seem correct because that crystal has a different marking( 0100T5J)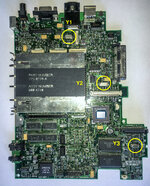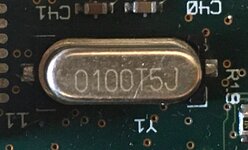 Y2
near the CPU area looks like this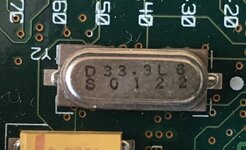 Y3
near the battery bay looks like this, so I guess thats the correct one as it says 40,000 Mhz (?)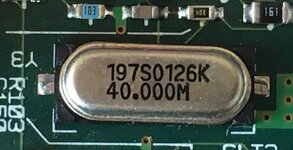 The marking nomenclatura for SMD crystals is like this: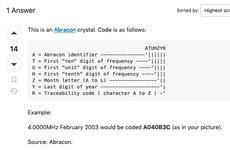 Last edited: