The disk drive in my LC475 has recently started acting up and it's now to a point that the machine freezes when entering the desktop so I decided I should perform a clean install to another disk.
I think the computer was running 7.1 when the disk worked but I can't remember if it was 7.1.2 or other revision.
So I tried booting the machine with a system 7.1 install floppy disk but after a happy mac it complained that the operating system is too old (the window actually said that I need a newer OS).
I also tried 7.1 disk utils disk but it failed with the same error.
Does the LC475 need a newer revision to boot like a 7.1.2 or other?
I used the 7.1 images I found here :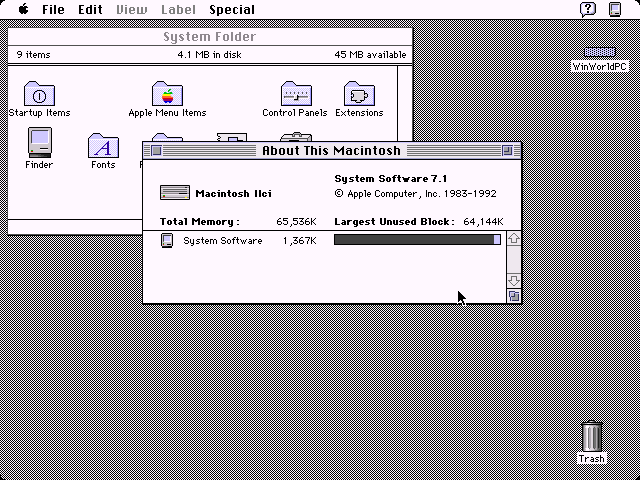 Mac OS 7 was a major change from the earlier System Software, introducing integrated multitasking, a revamped desktop, networking, and transitioning the name from "Macintosh System Software" To "MacOS'. It was followed by MacOS 8.x.