Greetings all.
Coming from a tough failure at getting a 5500 PCI working (
https://68kmla.org/bb/index.php?threads/pm-5400-5500-damage-compatibility.45300/
, will have a new board eventually), I've got an LC 575 that hasn't been plundered for the board, hoping to have more success with this one with the community's help. It didn't boot last time tried.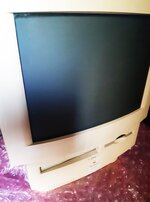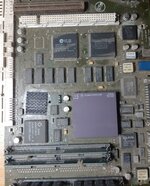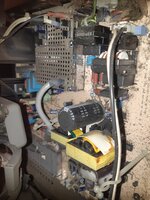 Planning on a recap of the board and a clean up, then attempting to boot it without touching the AB. Is this sensible?
Also a few questions for this machine:
Should it be plundered for the Mystic upgrade? Are there other boards which can be slotted in?
Noticed it doesn't have a heatsink. Does it need one?
Should I retrobrite it, or leave it yellowed? The plastic is very brittle.
Also - Is there a Mac OS utility to make a full ISO of a/parts of a hard drive? Have ZIP disks available so would be able to image it and save the contents, if working.
Any other comments and suggestions for the repair are welcome, enjoyed the last journey, as unsuccessful as it was.