Yesterday I picked up an extremely clean Mac Classic. It was apparently part of a computer lab, but doesn't look to have been used all that much. Pictures make it look a little yellow, but the case is not darkened hardly at all.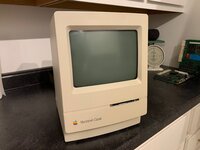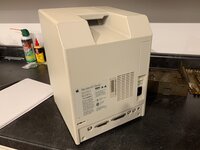 Time to see what kind of surprises await inside...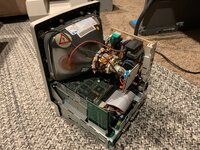 I couldn't believe how nice this looked inside. Hardly any sign of dust anywhere - looks to be a very low hours machine which has never been opened previously.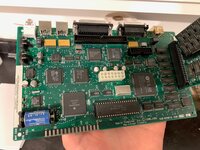 Logic board is also very clean, but has a good deal of cap leakage (as to be expected). The color is also a brighter green than what I'm used to, but it could be that this is a 1991 model.
I did test the case and components using a recapped Classic II board, but didn't get anywhere. Next step is to discharge the CRT and make sure I have enough Nichicons on hand for the recapping to commence!