Hi all. So, many years ago my parents' then new puppy came over and chewed through the ribbon cable that connects my SE/30's ethernet card to the interface daughter card: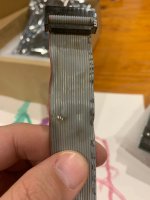 I assumed this was a plug in one, but turns out the socket is soldered onto the board itself: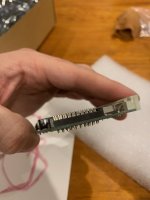 So, my question is: what tool do I need to squeeze the cable into these tiny little knife-vice thingies, bearing in mind the through-solder spikes sticking out the bottom of the board. Any advice gratefully received.