While waiting for my mini oscilloscope to come in the mail to continue on my ///... I decided to take a different route and fix some of my other machines!
512k, SE/30, Classic ii.
512k:
Was the classic startup bong but no screen. I opened it up, cleaned everything, reflowed the solder on a bunch of broken joints (yoke I think, connector to board and a few other ones that looked cracked). Plugged it in and
bam screen!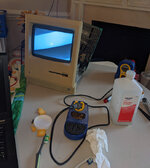 I had the big stupid and tried to boot from my floppy emu a 800k disk, got a sad mac and started to curse a storm because I just got the damn thing together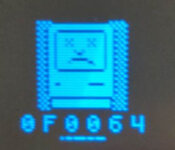 Decoded 0F0064 using tinker different post: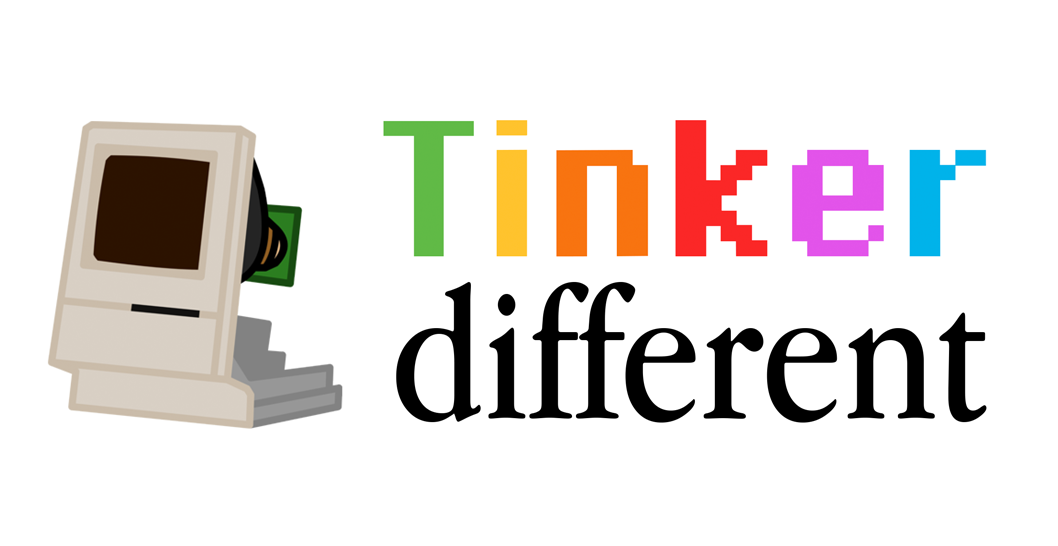 UPDATE! :) Gary Rice generously released the Black & Bleu - The Ultimate Mac Error Codes Utility on Macintosh Garden. This is an excellent resource for making sense of the Sad Mac codes, more than what is listed below. Apple's overview below is...

tinkerdifferent.com
Turns out it just couldn't fit it into ram. Booted a HD20 disk and happy mac occurs. Relief!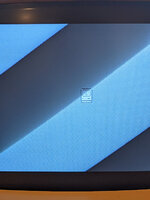 Onto the se/30
I picked this one up recently. This one needs a re-cap because someone did a less than uh.. desirable job.. I'll be getting that done when I get a ROMintator ii.. I opened it up and man did someone not clean the board before or after they did this..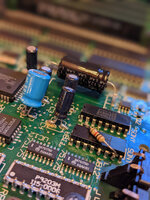 One.. can someone tell me what is on UB11?
Two.. are those caps even right for this board? The sound is all over the place, half bong on startup, some apps are full blast, others barely a squeak..
Three.. Glad someone at least tried a recap to save this machine. I cleaned up everything. All gunk gone. I plan to get a
proper
recap done.
It has 68MB of RAM now, scsi2sd, system 7.5.3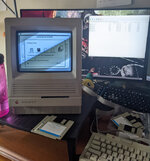 BUT I have the big stupid yet again, probably installed mode32 wrong and now get a bus error 9 on bootup.
I assume once I get the rominator / proper recap done that'll get out. That won't be for a while though because I have to finish the Apple /// before I'm allowed to finsh other projects according to the fiance
Time for the classic ii?
This one lost sound recently and I knew it needed a recap anyways.

This one belonged to an accounting firm when I first got it and had a bunch of docs on there.
I'm an engineer, not an accountant so spreadsheets make me feel stupid unless I'm tracking something.
I have like one terrible photo of the board..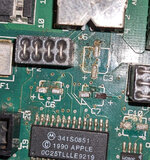 As everyone knows and can see, corrosion! Every ones favorite thing on the early 90s macs. It had a maxell battery in there, not exploded yet!
Fortunately I got all the caps off with no problem except c7.. I touched it and everything fell off.. yay.. I might've been too rough with my poke but that thing was not staying on there at all..
With lots of 91% ipa, flux, solder wick and some cleaning the board looked fresh as new.
I learned SMD caps aren't that bad to replace after some practice on my iisi.
Analog board is easy thankfully, bottom of the board was covered in leakage everything but thankfully came right off with 91% IPA.
Got it back up, redid my install of 7.1, keeping a disk image for games/applications/add-ons separate for if/when my lil internal 40mb scsi drive dies and I replace it with a scsi2sd.
Tested booting 7.1 off floppyemu vs internal and it feels noticeably faster booting from scsi drive.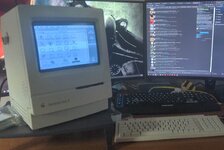 Family photo: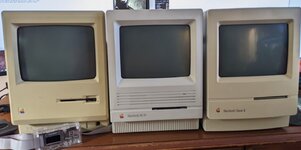 Few things left to do on these but they're all working!
1. Get a keyboard/mouse for the 512k. It's just a show piece at the moment pretty much.
2. Recap the SE/30, get a rominator ii and another 64MB of ram to pump this beast to 128 just because I can.
3. Get a scsi2sd for the classic ii
4. Get a RS232 modem and get these things on some BBS/web browsing!
https://www.tindie.com/products/theoldnet/rs232-serial-wifi-modem-for-vintage-computers-v4/
5. Have some good ol fun: Crystal crazy, away!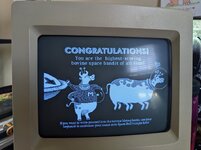 I wish I could have cataloged these like I do the ///, but these were quick fixes/everyone does these vs the huge task of the ///...
If anyone has any idea about the SE/30 I am interested to hear what they did to UB11
Thanks for taking a look!