Hi all,
I finally got some time off work, so I took the opportunity to clean up some Apple Extended Keyboards I had. They turned out almost immaculate!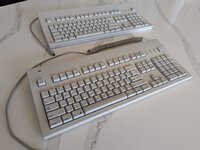 The AEK II was from 1989, and was in pretty good condition already, but the original AEK was badly yellowed and really filthy.
My retrobrite technique of choice is to immerse the parts in a solution of Spa Peroxide (35%, it's really strong!) and water. Then I let the hot Australian sun do the rest. I've never had a failure doing it this way.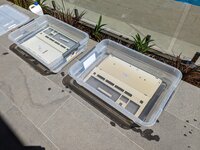 After a few hours at 30° Celsius, the plastics were like new.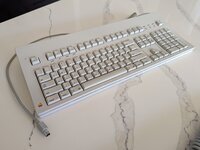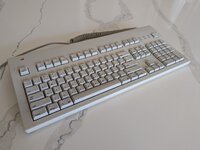 I'm going to try using the original AEK with my work PC and see how I go (via an ADB to USB adaptor). The key switches are fantastic to type on!