I wasn't a big fan of the "rubber band" or "paperclip" brace solutions for the Mac ROM-inator II, so I decided to make some 3D printed clips for it. They press down over the top of the ROM-inator II and ROM SIMM slot, firmly bracing the ROM in an upright position. They use a simple friction fit.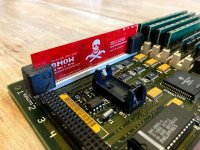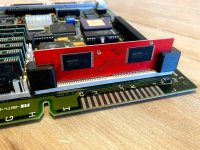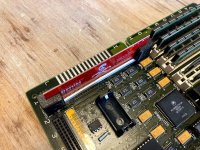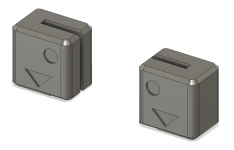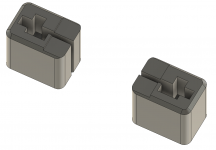 There are two ways you can get it:
1.
Head over to Prusa Printers
and get the STL, 3MF, or GCODE and print it for yourself! Enjoy!
2. Send me a DM, and I'll send you a set for $3 plus shipping. Not really interested in making money on this, but I guess this could help me fund a couple of SCSI2SD's, eventually.
Note: My ROM SIMM is 100 percent plastic. If yours has metal clips, it probably is a different design that won't work. I don't know if there are different designs out there or not, so considering sending me a photo before "ordering" or whatever we want to call this.