Any ideas what this white, seemingly video out, card might be in this SE/30?
The seller seems not to know and there's no tell tale stickers or boot up INITs I could see on the posted pictures to suggest it is a Radius card or something.

There is a DB15 to possibly DB9 or VGA short cable that comes with it…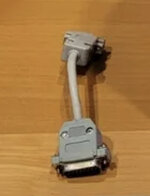 Any ideas?