Having acquired a MessagePad 130 earlier this year, the newness has worn off but I still find myself unusually compelled to continue using it. Generally late at night will find myself wanting to jot down mental notes or otherwise and continue to feel like it's a good place to write it all down so it's always in one spot. Though I should probably start backing it up now that I'm using it regularly.
Decided against the 2000/2100 (for now) but may be flip flopping on that decision. I'm not sure if the slightly bigger screen size will make it more usable or just more of a weighted brick where I end up finding myself wanting to revert back to the 130 since it's so... small for what it is and the time period it was released.
Lately we've been planning a trip to Tennessee and I've jotted some other notes down to work out. There's certainly something nice about writing on it and it does a much better job than I would have ever imagined....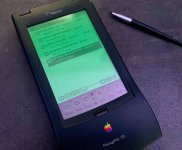 Even found myself drawing/doodling on it, which I would like to do more of as time permits. Work has been overwhelming lately but here I am.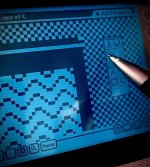 It took forever to figure a way to import the pictures on my PowerBook 1400 but after weeks of tracking down the software and importing, I was able to color in some of the goofy drawings I had worked on using Photoshop 5.5 on the 1400 and then printed it on a StyleWriter 2200. Still haven't completely finished it but someday it'll happen.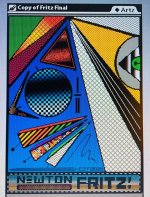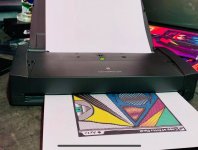 What has everyone else been doing or using their Newton for lately?