I thought I could finally put the case back on my se30 I thought I finally had it fixed and completed, I had recently replaced the old cracked and arcing flyback transformer and got all 128mb of ram. Even with the case on the external screen never went grayscale I thought replacing the transformer had fixed the problem and I could finally put the screws back in the case after all these years, Boy was I wrong...
I started up my mac, got a partial chime, and then SMOKE!
I have no idea what happened but somehow the corner of the radius pivot card making contact or close enough to the back of the case caused an arc from who knows where between them and almost melted a hole right through the case and burnt the corner of the card.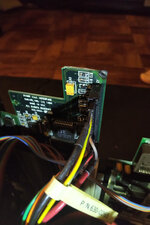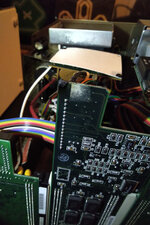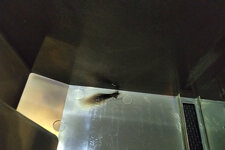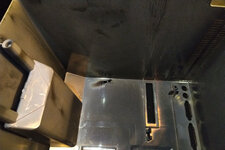 Can anyone tell me how this is possible?
I don't see any other signs of sparks/arcing or contact anywhere else on the case or boards anywhere that would indicate where this came from.
After removing the case and taking the boards out, the se30 booted up fine so thankfully its not completely fried but I'm hesitant to see if the cards still work for now I don't feel like messing with it rather disappointing night. Very upset with the damage to my original case with the signatures on it too. I'm close to giving up on it and scrapping it for parts at this point.