With many, many thanks to the generosity of
@Torbar
, I am now the proud owner of a 2003 Quicksilver G4. I can't say how much I have always wanted one of these. I was at Macworld NY the summer the Quicksilvers were introduced, and I have had the poster of one from then ever since. This is not just a Quicksilver, but a dual 1.0 GHz model: the top of the line!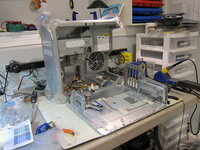 The machine, while wholly intact, left much to be desired cosmetically, especially on the door-side plastic: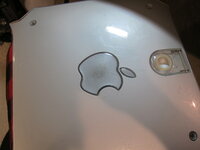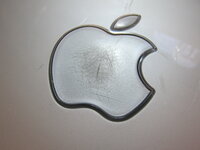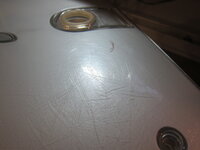 The nice thing about these machines versus the textured, beige machines is that their finish is completely smooth. To me, a cosmetic restoration is as important as the insides. Since I have sanded and buffed paint jobs before, I decided to try using these skills to work out the scratches on the plastic. While not 100% perfect, I was absolutely pleased with the results. I also removed and polished the opening tab. A little dry-based lubricant on the mechanism makes for a completely smooth opening: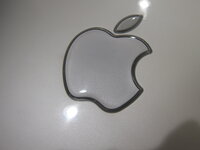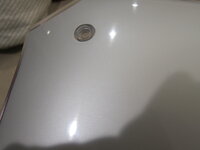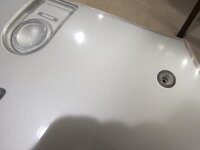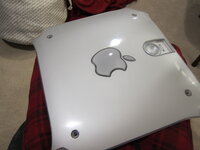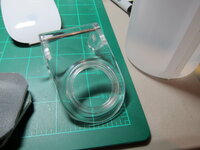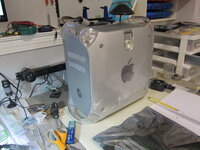 With that completed, I blew out the inside with my air gun, cleaned out the other remaining dust, and proceeded to put some new heat sink grease on. I used MX-5, it was recommended somewhere for use with these machines specifically due to the fact that they have mylar over the processor, and the silver-based grease can get trapped under there and can cause shorts. I cleaned the processors off, re-pasted them, and re-installed the heat sink: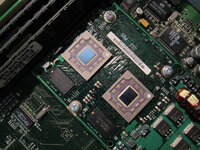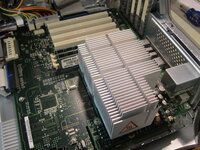 It must have worked, because I didn't fry the machine and it was on all night, and somewhat cool air was coming out the back.
I am now in the process of removing and polishing the handles, and then I will get to the other side panel, which is not nearly as scratched. I also installed a spare SATA drive I had with an SATA to ATA converter. Stay tuned for more!