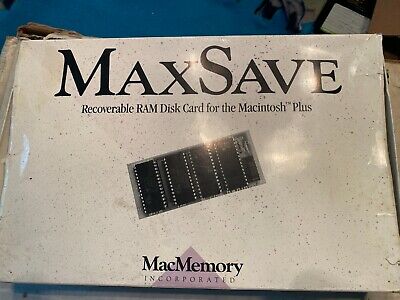 MaxSave RAM Disk for Macintosh Plus. The box has wear, and is missing the lid. The bag has been opened, but the software folder has not.
Just purchased this little doohicky with an unexpected acceptance of offer.
Curious to try it out. I didn't see a battery on it. Are those EPROMs maybe?