My Mouser order turned up today so I have started on my first ever recap on the newest SE/30 with the vertical scan problem.
So far I have removed all the caps, cleaned up the pads, cleared the holes, and done and initial swab down of the board with IPA.
Here is the board: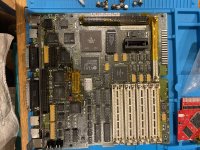 And some close up shots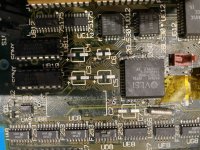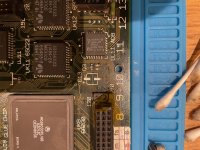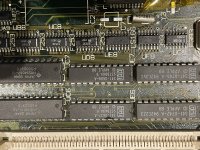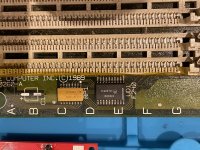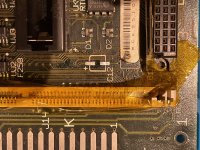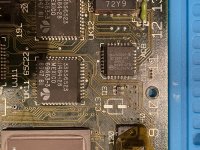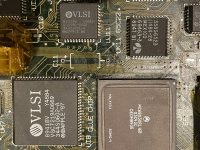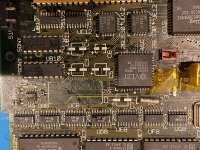 I have looked at the traces after cleaning and everything looks pretty tidy.  
Next step is to recap with solid tantalums and radials as per JDW's recent post and then wash the board down with IPA and dry it off.