I've seen this elusive peripheral referenced for years. There's a few pictures of the device and a video capture of it actually working online but I knew it was rare. I saw one pop up on Mercari for ~$40 and knew I needed to grab it.
Box: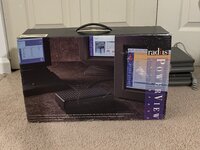 Contents: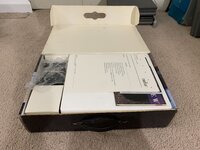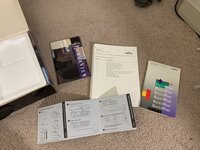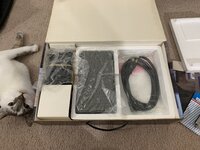 Unfortunately, mine is missing the original 1.0 software floppy disk and the HDI-30 to SCSI-50 cable. The 1.0 software would not have worked on my PowerBook 160 and fortunately you can pick up the cable for $20 on our favorite auction site.
The Device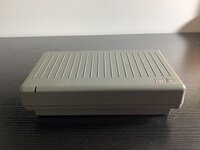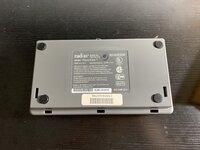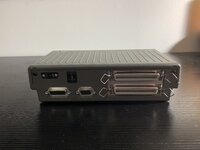 Internals
The PowerView will come apart by removing the two T-15 screws on the back. Three plastic clips on the inside of the front of the shell lock it in place.
Inside, there are clips on both sides of the metal box holding it to the shell. Releasing those will allow you to remove the metal box.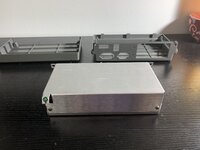 Two phillips head screws can be removed, and then the top shield can be removed. This is a lot harder than I was expecting as there are two clips that fit into the bottom shield, but then you have to flex the casing so that you can slide the top part off. I really wish I got a better photo of it.
However, then you're inside.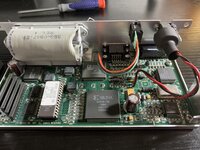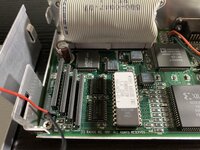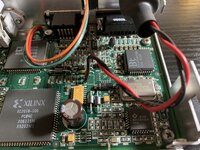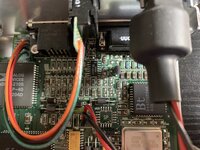 Software Installation
For some reason, Radius decided that you need to have the original disk in order to use the Installer. Even after using DiskDup the installer would ask for me to put the original PowerView disk in. As far as I can tell, it's just a script. The 2.1 software on MacintoshRepository works great. All you have to do is copy RadiusWare, PowerView, and SCSIProbe to your Control Panels folder, and then copy the Color Extensions file to your System folder.
Connecting the PowerView
It's pretty self explanatory.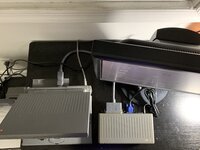 Using the PowerView
This is honestly pretty fun. I can't believe you're connecting it over what is usually just used for data transfer... I guess there was nothing stopping Radius from doing this, but it is a little ridiculous. Especially since I am connecting this to a passive-matrix 1-bit Mac.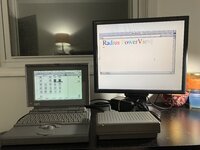 All of these are 640x480 at 256 colors.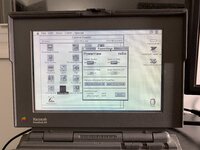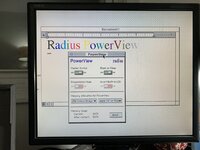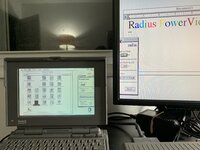 This is setting the secondary monitor as the main monitor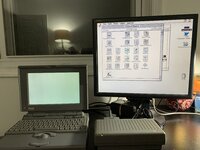 Who doesn't like some color Monopoly on a black and white PowerBook?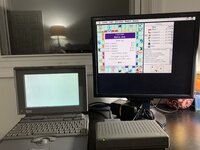 Not good enough?
Ok ok ok.
How about black and white Monopoly AND color Monopoly on a black and white Mac?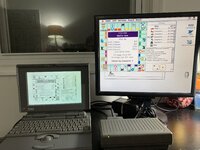 Other Resolutions
Now, I don't have an Apple sRGB display to test this with, but I was able to run it at 832x624 at 256 colors... But it was incredibly slow. I can't imagine getting any actual work done on this back in the 90's but I guess it had it's use cases. Even with screwing with the contrast, it was still light on my monitor. The photos just don't do it justice.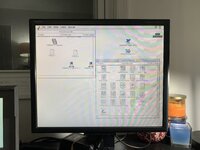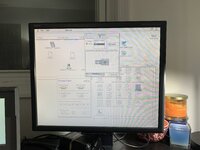 I absolutely love this thing. It's a very ridiculous little device and I am so glad to have been able to actually play around with one after all these years.