Hello!
I once purchased a NewerTech G4 400 card for my original iMac, but it isn't posting when I boot with it.
I don't know if it needs new caps, new thermal paste (can you use a pad instead?) or what.
I've attached a couple of photos for reference: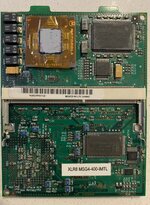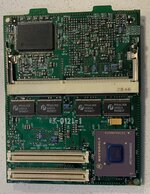 Please let me know if any of you can help. I know Dosdude (Mojave patcher guy) can fix it, but he's hard to get in touch with.
Thanks!
Craig