I'm trying to get my 1400 online! I've got several Ethernet PC Cards, found that one has an unofficial driver, set it up and the card is recognized.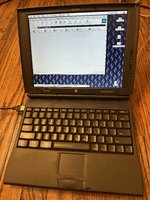 It won't access the internet though, it won't even establish a link with my router as the lights remain dark. The dongle isn't from this card, but it fits and the "Act" light lights up when I select Ethernet in the AppleTalk settings.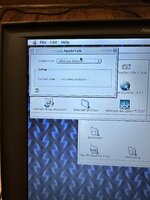 I've never done this sort of thing before, so let me know if I'm missing anything obvious. I'll try another card tomorrow.