For the last year I have been figuring out how to get this black spraypaint off a Lisa I picked up.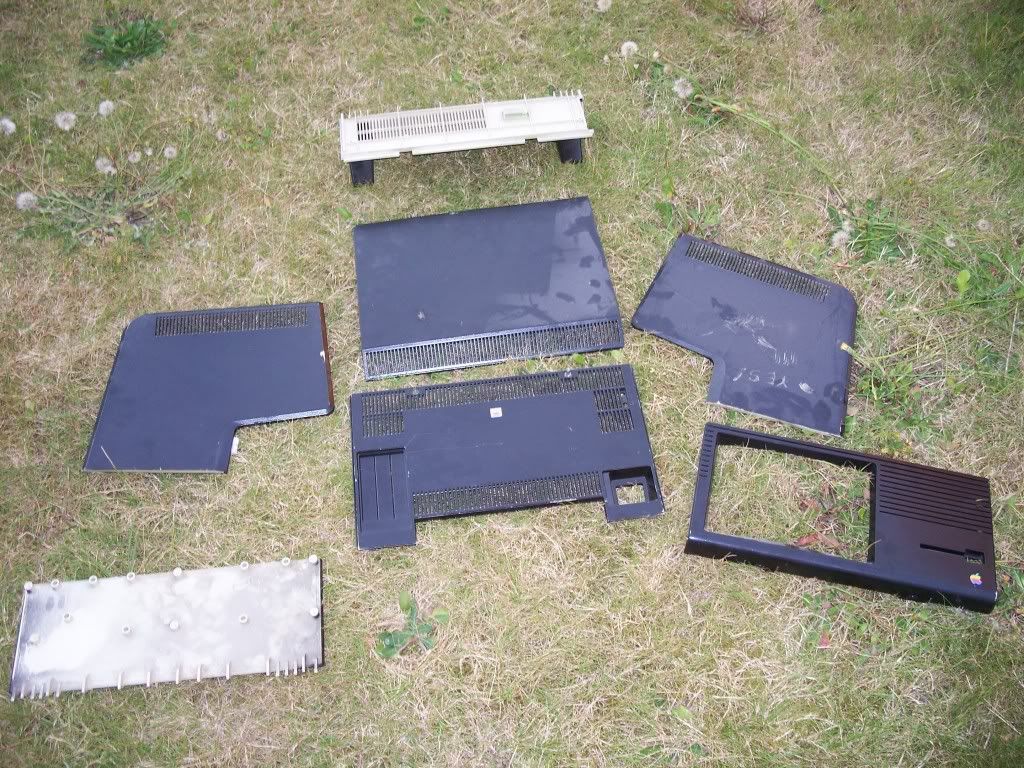 I thought of using everything from rubbing alcohol to a pressure washer but the success came on a retrial. Previously I had applied DOT 3 brake fluid which seemed to soften the paint a little but not enough to make it worth it, however when I picked up another bottle for free, I decided to try again, but this time instead of leaving a small pool of brake fluid on the panel I took a piece of kitchen paper towel and totally soaked it. After that I placed it down on a panel and left it alone for about three hours. When I returned to check on it I found the black paint had wrinkled which meant it was already well into lifting the paint off.
But how well was it working?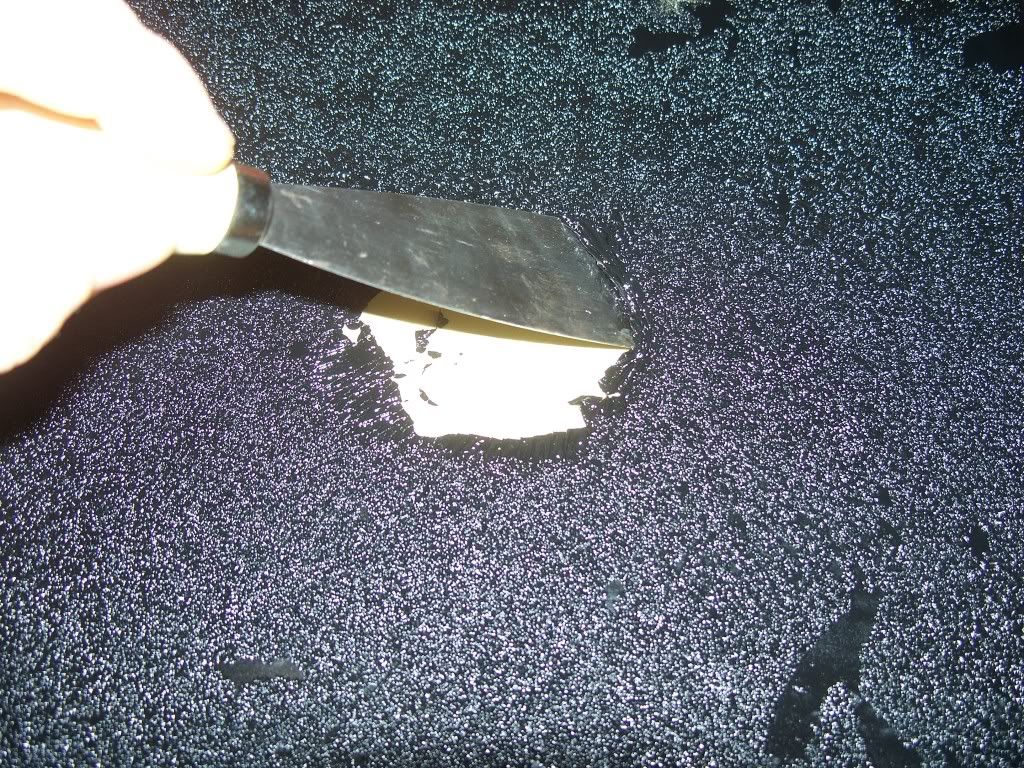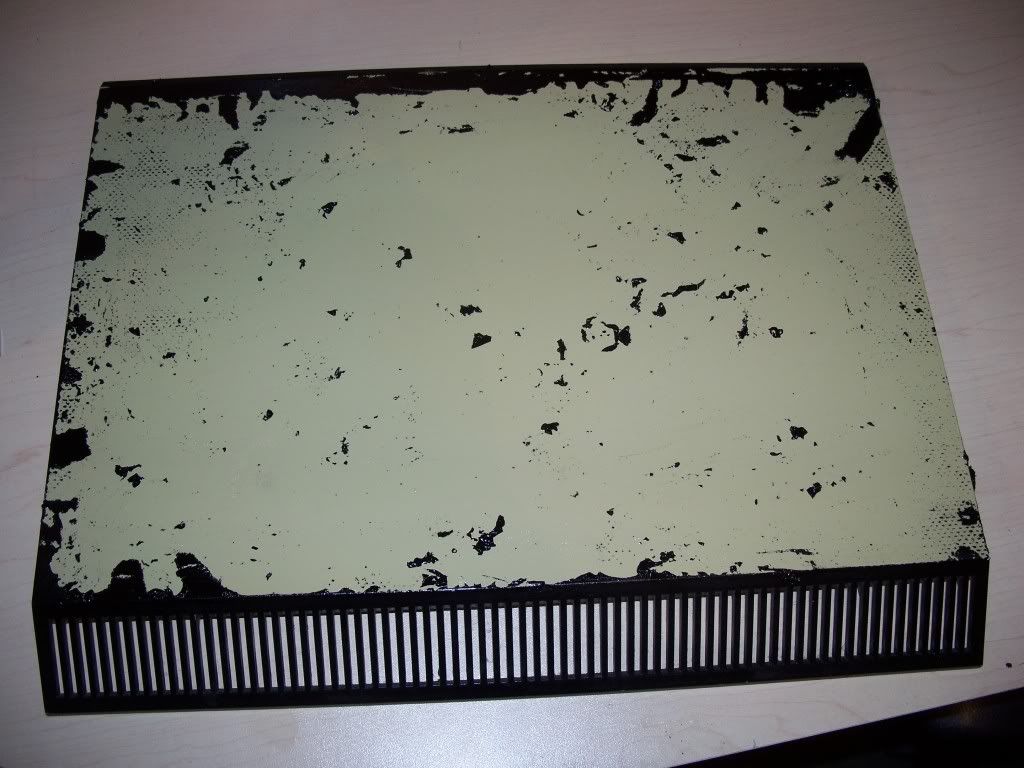 VERY WELL.
Not only had the paint been lifted out of the texture in the plastic but it was also so well stripped that with a small putty knife I could literally scrape off mounds of the black sludge at once with no problems. The brake fluid did not attack the plastic at all.